Portrait of Rameau Uncovered
A supposed portrait of Jean-Philippe Rameau
by Jean-Baptiste Van Loo (studio)

The score on the table tells us the man is a musician. After close examination and comparison with the other portraits of Rameau, I find the man on the picture and Rameau share so many distinctive features that the chances are high that they are the same person.
The portrait was unveiled in the booklet of Hugo Reyne & La Simphonie du Marais latest recording : Rameau - Concerts mis en Simphonie.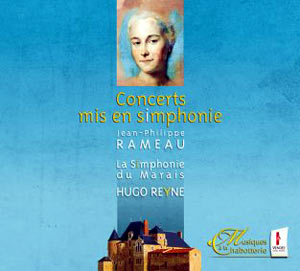 A word about the recording. Hugo Reyne gives a transcription for orchestra of the Concerts de Pièces de clavecin (1741), a series of character pieces Rameau composed for three instruments (harpsichord, violin, & viola or a second violin or a flute). It's a very convincing transcription which makes for an enjoyable listening experience, although I would have liked more verve in the performance at some moments.

Labels: Portraits, Rameau, Recordings